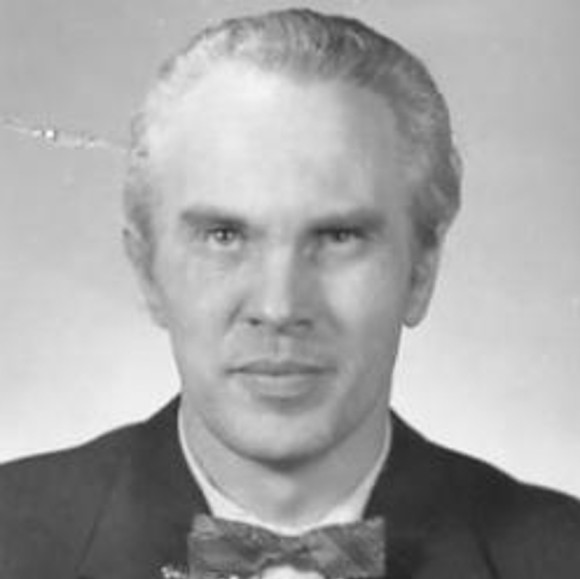 Doktor Áskell Löve, grasafræðingur, fæddist þennan dag, 20. október, í Reykjavík fyrir hundrað árum. Foreldrar hans voru S[ophus] Carl Löve (1876-1952), skipstjóri og síðar vitavörður í Látravík (Hornbjargsvita), og kona hans, Þóra Guðmunda Jónsdóttir (1888-1972). Áskell var elztur af sjö börnum hjónanna; að auki átti Áskell sex hálfsystkin samfeðra; móðir þeirra var Agnes Verónika Jónsdóttir (1876-1952).
Áskell flutti með foreldrum sínum til Ísafjarðar 1920 og gekk þar í skóla; faðir hans verður síðan vitavörður frá 1930 til 1932, en ári síðar flytur fjölskyldan til Reykjavíkur. Áskell settist þá í Menntaskólann í Reykjavík og lauk stúdentsprófi vorið 1937.
Um haustið heldur Áskell til Lundar í Svíþjóð til að leggja stund á grasafræði við háskólann þar. Eftir því sem hann sjálfur segir frá í bréfi til vinar síns, William A. Weber, professor emeritus, í Boulder, Colorado, hefði hugur hans einnig staðið til þess að nema listfræði í Heidelberg eða heimspeki í París. En plöntuerfðafræði varð ofan á. Áskeli sóttist námið vel, og hann lauk doktorsprófi í tveimur greinum, annars vegar í grasafræði 1942 og hins vegar í erfðafræði ári seinna. Báðar ritgerðir hans vöktu talsverða athygli, þegar þær komu út. Eiginkona Áskells var Doris Benta Maria Löve, f. Wahlén (1918-2000), og eignuðust þau dæturnar Gunnlaugu (1940) og Lóu (1946). Doris var einnig grasafræðingur og tók fullan þátt í rannsóknum eiginmanns síns og var meðhöfundur að mörgum fræðigreinum.
Að loknu námi flutti fjölskyldan heim 1945 og var Áskell ráðinn sérfræðingur í plöntukynbótum og frærannsóknum á Búnaðardeild atvinnudeildar háskólans. Áskell var stórhuga og hófst þegar handa við margvíslegar athuganir. Allur aðbúnaður var mjög lélegur og aðstaða öll erfið, svo að starfið var fyrst í stað í molum. Í skýrslu, sem hann skrifaði 1949 er yfirlit yfir helztu viðfangsefnin. Eg leyfi mér að birta hana hér:
Starfsemi sérfræðings deildarinnar í jurtakynbótum og frærannsóknum má skipta í eftirfarandi liði:
A) Rannsókn á túnjurtum.

Gerðar hafa verið samanburðartilraunir á 43 hvítsmárastofnum frá ýmsum löndum á norðurhveli jarðar. Þær hafa þegar leitt í ljós, að einungis þeir stofnar, sem ættaðir eru frá Norður-Skandinavíu og vesturhéruðum Skotlands og Wales, þola íslenzkt veðurfar. Einn þessara stofna, S. 100 frá Aberystinyth í Wales, virðist bera af.

Reyndir hafa verið 34 erlendir stofnar af rauðsmára. Þeir hafa allir reynzt óheppilegir fyrir íslenzkt veðurfar. Skástir hafa reynzt nokkrir stofnar frá Norður-Svíþjóð og Finnlandi.

Samanburðartilraunir á túnsmára (Alsíkursmára) hafa sýnt, að þessi stórvaxna smárategund muni þrifast hér mun betur en rauðsmári. Sænski stofninn Svea alsikeklöve virðist bera af öðrum.

Tilraunir með "humallusernur" benda til, að þessi belgjurt geti orðið hér að töluverðu gagni á túnum og beitilöndum, sé hægt að sá henni árlega eða annað hvert ár.

Tilraunir með notkun lúpína til þess að auka frjósemi í jarðvegi hafa leitt í ljós, að ýmsir Norður-Evrópiskir stofnar af hinni eitruðu einrænu lúpínu þrífast hér vel og einnig sænskur stofn af eiturlausri lúpínu.

Gerðar hafa verið samanburðartilraunir með 18 stofna af skriðlingresi frá ýmsum löndum. Þeir hafa allir reynzt illa, en stofn frá Norður-Svíþjóð þó skást. Skriðlíngresi hefur verið hér í flestum fræblöndum, en það er þýðingarlaust, aðeins til að kasta gjaldeyri, a.m.k. þangað til fundizt hefur betri stofn eða stofnar:

Af hundgresi hafa verið reyndir 45 stofnar frá Norðurlöndum, Englandi, Kanada og víðar. Bezt hafa reynzt stofnar frá Englandi og einn stofn frá Nýja-Sjálandi og einn stofn frá Svíþjóð. Þetta gras er ágætt fóðurgras, en hefur ekki verið ræktað að ráði hér á landi og því mikilvægt, ef hægt er að finna heppilega stofna af því fyrir íslenzk skilyrði.

Af loðvingli hafa verið reyndir 15 stofnar og reyndist einn stofn langbeztur.

Reyndir hafa verið 30 stofnar af hávingli. Þrír þeirra hafa þolað bezt íslenzkt veðurfar; einn frá Wales og 2 frá Svíþjóð.

Af túnvingli hafa verið bornir saman 25 erlendir stofnar. Þola þeir allir illa íslenzkt veðurfar og þola því ekki samanburð við íslenzkan túnvingul.

Gerðar hafa verið samanburðartilraunir með 45 stofna af rúggresi. Aðeins tveir þessara stofna þola íslenzkt veðurfar.

Sextíu stofnar af vallarfoxgrasi af norður- og suðurhveli jarðar hafa verið reyndir. Aðeins einn þeirra, frá Norður-Svíþjóð, þolir svo vel veðurfarið, að hægt sé að mæla með honum til ræktunar hér.

Af vallarsveifgrasi hafa verið reyndir 52 erlendir stofnar víðs vegar að. Þrífast þeir allir hér og bera flestir fræ. Margir þeirra koma til greina við túnrækt hér, en þó virðist kynbættur stofn bera af þeim öllum.

Reyndir hafa verið 15 stofnar af hásveifgrasi bæði frá Bretlandi og Norðurlöndum. Þeir hafa allir reynzt vel, og því er sama, hvort fræið er flutt inn frá Skandinavíu eða Bretlandi. — Reyndir hafa verið 48 stofnar af faxgrasi. Reyndist einn þeirra, sænskur stofn, langbeztur. Er hann notaður við sandgræðslu. Sextán stofnar af háliðagrasi hafa verið reyndir frá Norðurlöndum og Bretlandi. Reyndust þeir allir sæmilegir, en finnskir stofnar samt bezt.

B) Frærannsóknir:
Aðstaða hefur verið ill til þess að gera samanburðartilraunir með fræblöndur, en nokkrar blöndur hafa þó verið reyndar. Virðist árangurinn benda í sömu átt og í nágrannalöndum okkar, sem sé, að hafa þurfi í sömu blöndu tegundir, sem blómgast á sama tíma, og bezt sé að hafa fáar tegundir í hverri blöndu, gagnstætt því, sem gert er hér á landi. Einnig virðist rangt að hafa eina og sömu blöndu fyrir allan jarðveg, eins og hér er gert.C) Aðrar rannsóknir
Gerðar hafa verið ýmsar rannsóknir á þeim túnjurtum, sem vaxa villtar hér á landi. En sökum skorts á aðstæðum og aðstoðarfólki hefur enn ekki verið hægt að gera fjöldarannsóknir með kynbætur innlendra grasastofna, sem þó er bráðnauðsynlegt. Rannsóknir hafa leitt í ljós, að á Íslandi vaxa að jafnaði stofnar með hærri litningatölu (chromosomtölu), en í Suður-Skandinavíu, og oftast eru þeir skyldastir stofnum í Englandi, Norður-Noregi og heimskautalöndum Kanada og Grænlands. Virðist því nauðsynlegt, þegar grösin eiga í hlut, að fá fjölda úrvalstegunda frá þessum löndum til reynslu við kynbætur íslenzku grasanna.
Í sambandi við íslenzk grös er vert að geta þess, að gerðar hafa verið talsverðar rannsóknir á ýmsum íslenzkum villigrösum til að leiða í ljós, hvort þær hafa verið rétt ákvarðaðar, þar eð grunur lá á um rangar greiningar á nokkrum þeirra. Ein þeirra tegunda er melgrasið, sem margir hafa gert sér vonir um, að kynbæta megi frekar. Var álitið, að hér væri sama tegund og í Vestur-Evrópu, en hún hefur 56 litninga, og þá væri ástæðulaust að reyna að kynbæta það með rúgi eða hveiti. Við rannsóknir hjá deildinni s.l. ár á fjölda eintaka víðs vegar að af landinu kom í ljós, að sú meltegund, sem hér vex, er ekki sú sama og í Evrópu, heldur grænlenzk eða amerísk tegund, sem hefur aðeins 28 chromosom eða litþræði. Ef aðstaða væri fyrir hendi, mætti reyna að kynbæta hana með víxlfrjóvgun hveitis eða rúgs, sem hafa 28 eða 14 chromosom eða litþræði, og tvöfalda síðan chromosomtöluna. Má þá búast við að fá fjölæra sandjurt, sem gæfi af sér gott korn.
Hafizt hefur verið handa með kynbótaúrval úr þeim erlendu stofnum, sem bezt hafa reynzt hér. Verður lítið hægt að aðhafast í þessu efni nema fá gróðurhús til umráða og aðstoðarfólk vegna þessa starfs.
Reyndir hafa verið 97 stofnar af kartöflum frá Evrópu og Ameríku og þarf að reyna miklu fleiri, því að komið hefur í ljós, að stofnar, sem aldrei hafa verið notaðir hér áður, bera af.
Lítils háttar tilraunir hafa verið gerðar með ræktun berjarunna, en enginn árangur af þeim tilraunum liggur enn fyrir. Gerðar hafa verið tilraunir með nokkra stofna af eplatrjám á vegum deildarinnar í gróðrarstöðinni á Akureyri, og virðast þær ætla að gefa betri árangur, en búast mátti við.
Tilraunir með jarðarber hafa leitt í ljós, að þau eru ræktanleg hér, eins og í öðrum norðlægum löndum.
Deildin hefur gengizt fyrir því, að hér hafa fengizt heppilegir smáragerlar undanfarin ár. Reyndir hafa verið nokkrir jurtahormónar til þess að eyða með illgresi, án þess að nytjajurtirnar saki, með þeim árangri, að allar líkur eru fyrir því, að þau geti eytt fjölmörgum illgresistegundum úr túnum og görðum, t.d. sóleyjum og fíflum. Árið 1945–46 hófst í U.S.A. stórframleiðsla á hormónum, sem fyrirbyggja spírun matarkartaflna, þótt geymdar séu við stofuhita. Tilraunir hér við deildina 1946–48 hafa sýnt ágætan árangur, en lyf þetta hefur enn ekki fengizt innflutt, þótt það geti minnkað efnatap í kartöflunum um 10–25% og mundi því spara þjóðinni stórfé."
Af skýrslu þessari má ljóst vera, að Áskell hefur ekki setið auðum höndum, þó að aðstaða hafi ekki verið upp á marga fiska. Svo var mér sagt í eina tíð, að Áskell hefði lagt það til, að jörðin Hlaðgerðarkot í Mosfellshreppi yrði keypt undir rannsóknastöð. Þar væri nægur jarðhiti til að reisa gróðurhús og landrými nægjanlegt fyrir úti-rannsóknir. Forstöðumaður deildarinnar, Halldór Pálsson, sló þessa tillögu strax út af borðinu og sýndi lítinn áhuga og skilning á starfi Áskels. Þess háttar skeytingarleysi kann að hafa haft afgerandi áhrif á það, að Áskell hvarf af landi brott. Einnig má hafa það í huga, að á þeim tíma, sem Áskell var við nám, voru Svíar meðal fremstu þjóða í litningarannsóknum. Þar var Áskell vel heima og því vafalaust mikill fengur fyrir aðra háskóla að fá hann til starfa. – Löngu seinna sótti Áskell um stöðu prófessors hér á landi, en auðvitað var búið þannig um hnútana, að hann kom ekki til greina í embættið.
Áskell varð prófessor við Manitoba-háskóla í Winnigpeg í Kanada 1951-1956, síðan rannsókna-prófessor við háskólann í Montreal 1956-1963 og þá í Boulder í Colorado frá 1964-1973. Árið 1976 flutti fjölskyldan til San José í Kaliforníu og þar hélt hann áfram rannsóknum svo lengi sem kraftar entust.
Ritverk Áskels – og að hluta til konu hans – eru firnamikil að vöxtum (sjá Acta bot. Islandica, 12 – 1995, bls. 6-34). Hann helgaði sig flokkunarfræði háplantna og byggði niðurstöður sínar að miklu leyti á frumuerfðafræði. Hann var einn af frumkvöðlum á sviði litninga-talningar og birti ótal greinir um það efni; meðal annars á annað hundrað í fræðiritinu Taxon á árunum 1964 til 1988.
Á grundvelli þessara athugana umbylti hann oft og tíðum viðtekinni skoðun manna á skipan í ættkvíslir og tegundir. Innan grasættar eru tvær erfiðar ættkvíslir innan deildar Triticeae, Triticum og Aegilops. Áskell brást við með því að skilgreina 16 nýjar ættkvíslir og raða tegundum niður á þær (Conspectus of the Triticeae. Fedde, Repert. 95: 425-521). – Þessi skipan hlaut harða gagnrýni eins og sjá má til dæmis hér: http://www.jse.ac.cn/wenzhang/f040073.pdf.
Þá gerði hann og viðamiklar umbætur á Elymus-ættkvísl, en þar varð honum á að fara ekki eftir ströngum reglum um nafngiftir, svo að það verk var dæmt ógilt. – Mörgum þótti hann fara offari í myndun nýrra ættkvísla. Það verður að hafa það í huga, að á starfsævi Áskels studdust menn við allt aðrar aðferðir við rannsóknir en nú tíðkast. Sem dæmi um ættkvíslir, sem Áskell skilgreindi, ýmist einn eða í samstarfi við annan, má nefna af handhófi: Pseudoroegneria, Thinopyrum, Lophopyrum, Amerosedum, Breitungia, Clausenella, Cockerellia, Vermeulenia, Packera og Hjaltalinia. Úr þessum hópi mun aðeins Packera vera að fullu viðurkennd ættkvísl innan körfublómaættar.
Þekktasta bók Áskels hér á landi er án efa Íslenzkar jurtir, gefin út í Kaupmannahöfn 1945. Helzti kostur bókarinnar eru frábærar teikningar af öllum tegundum eftir Dagny Tande Lid. Þá er flóra þessi á margan hátt aðgöngubetri en Flóra Íslands eftir Stefán Stefánsson. Á hinn bóginn féll útgáfa þessi í grýttan jarðveg og einhver harðasti ritdómur, sem birzt hefur, sá dagsins ljós í Tímariti Máls og menningar eftir Guðna grasafræðing Guðjónsson (sjá hér: http://timarit.is/view_page_init.jsp?pageId=6272806). Við lok greinar birtist svar við »óhróðrinum« eftir Áskel.
Hér gefst ekki ráðrúm til þess að fara í saumana á ritdeilu þessari sem vert væri, en báðir hafa þeir nokkuð til síns máls. Síðan gerist það tveimur og þremur árum síðar, að Áskell birtir tvær greinir og þau hjón saman eina í Náttúrufræðingnum (Náttfr. 17 (1947) 17-21, 164-174 og Náttfr. 18 (1948) 97-112), þar sem lýst er fimm nýfundnum tegundum á Íslandi. Þetta eru:
heimsskautasveifgras (Poa arctica)
rauðfífa (Eriophorum russeolum)
heiðavorblóm (Draba fladnizensis)
heiðastör (Carex holostoma)
fjallakál (Braya purpurascens)
Fyrstu tveimur tegundunum hafði Áskell safnað á Hornströndum en ekki greint þær fyrr en nú, en hinar þrjár urðu á vegi þeirra hjóna eitt sinn, þegar þau söfnuðu plöntum í Vaðlaheiði.
Það verður að segjast eins og er, að ýmsir hafa borið brigður á þessa fundi, enda hafa tegundirnar ekki fundizt aftur, þrátt fyrir mikla leit. Þær voru ekki teknar með í þriðju útgáfu af Flóru Íslands, sem kom út skömmu seinna (1948). Aldrei var opinberlega greint frá því, hvers vegna þeirra var ekki getið.
Erlendir grasafræðingar, sem hafa fengizt við rannsóknir á plöntum á norðurslóð, hafa ekki vandað þeim hjónum kveðjurnar. Á netinu er vefur, sem nefnist Annotated Checklist of the Panarctic Flora (PAF) og er ritstýrt af norskum grasafræðingi, Reidar Elven að nafni. Þar er ekki farið í grafgötur með það, að Áskell hafi falsað gögn sín til þess að renna stoðum undir vetursetukenninguna, það er, að plöntur hafi lifað hérlendis á síðustu ísöld. Elven ber þar fyrir sig ummæli íslenzkra grasafræðinga.
Um rauðfífu segir þar:
Reports of 2n = 58 from northwestern Europe (Löve and Löve 1948) and Iceland (Löve and Löve 1956b) are disregarded as it is uncertain what plant(s) they are based on. Eriophorum russeolum does not occur in Iceland (Kristinsson 2008). Löve's report from there is a fairly obvious fake (probably a Swedish specimen "planted" in the ICEL herbarium, Eythor Einarsson in comment). Löve and Löve (1975a) referred several reports, mostly from the Arctic, separated without any justification on their concepts of subsp. russeolum and subsp. rufescens.
Um fjallakál segir:
A report of 2n = 56 (Löve and Löve 1956b) is from Iceland where the species otherwise is unknown. Jørgensen et al. (1958) suggested the report to be a fake based on their own report from northeastern Greenland. This Icelandic record belongs to a long series of improbable and later discounted reports from Iceland of species and chromosome counts by the Löves. They are often documented by vouchers (ICEL), allegedly from Iceland but probably collected elsewhere and mislabeled, and seem to have been created to strengthen either the case for Ice Age refugia in Iceland or to enhance the American element in the Icelandic flora. (Jørgensen, C.A., Sørensen, T., and Westergaard, M. 1958. The flowering plants of Greenland. A taxonomical and cytological survey. – Biol. Skr. 9, 4. 172 pp.)
Nú háttar svo til, að höfundur þessa pistils átti leið um Kaupmannahöfn árið 1970. Í Botanisk museum hitti eg að máli Kjeld Holmen (1921-1974), grasafræðing. Þar reyndust vera til sitt hvort eintakið af rauðfífu og fjallakáli frá Áskeli Löve. Á miðunum stóð, að eintökin væru frá Íslandi. Það tókst að ná allnokkrum jarðvegskornum af rótum en einnig úr neðstu blaðslíðrum á fífunni. Sveinn Jakobsson (1939-2016), jarðfræðingur á Náttúrufræðistofnun Íslands, rannsakaði sýnin í smásjá og taldi þau dæmigerð fyrir íslenzkan jarðveg. Hann taldi sig geta fullyrt, að þessi korn væru hvorki ættuð frá Grænlandi né annars staðar á Norðurlöndum en hér. – Þá má geta þess, að J.A. Nannfeldt sagði mér, að greining Áskels á Poa arctica væri rétt.
Samkvæmt þessum athugunum er því varasamt að fullyrða of mikið eins og gert er hér að framan.
Það skiptust vissulega á skin og skúrir í fræðaheimi Áskels. En það má ekki gleyma því, að nokkur ritverka hans eru nú talin í hópi grundvallarrita í grasafræði, sem enn er vitnað í. Í því sambandi má nefna The biological species concept and its evolutionary structure (Taxon 13: 33-44) og Cytotaxonomical atlas of the Pteridophyta (ásamt fleirum; V.J. Cramer 1977).
Árið 1970 gaf Áskell út Íslenzka ferðaflóru, sem segja má, að sé endurskoðuð útgáfa af Íslenzkum jurtum. Bókin kom síðan út í annarri útgáfu 1977 og á ensku 1983. Eins og í fyrstu flóru sinni fer Áskell nokkrar óhefðbundnar leiðir, einkum í ensku útgáfunni. Það hefur þó sýnt sig, að sumt af því, sem þar er sagt, hefur reynzt rétt; til dæmis að skipta kljúfa Micranthes út úr ættkvísl Saxifraga.
Áskell Löve gerði mikið af því að sækja ráðstefnur meðal grasafræðinga um heim allan og tók þátt í að skipuleggja nokkrar þeirra. Hann var frumkvöðull að stórri ráðstefnu, sem haldin var hér á landi 1962. Hann var vel kunnugur flestum grasafræðingum og gerði sér far um að kynnast nýliðum í greininni. Öllum ber saman um, að Áskell bauð af sér góðan þokka og var hvers manns hugljúfi. Þá var hann höfðingi heim að sækja og hann mun hafa átt eitt stærsta einkabókasafn í grasafræði, sem til var. Það væri fróðlegt að vita, hvar það er niður komið. Áskell lézt 1994.
Þó að tvennum sögum fari af vísindastarfi Áskels Löve, er engum vafa undirorpið, að ferill hans var mjög óvenjulegur. Hann mun enn um sinn verða mönnum hin mesta ráðgáta.
Eg hitti Áskel einu sinni 1962, og fór eg ásamt föður mínum með honum í stutta ferð út fyrir bæinn. Í þeirri ferð sýndi Áskell okkur blátoppu (Sesleria albicans Kit. ex Schult.). – Í bréfasafni föður míns eru nokkur bréf frá Áskeli og ef til vill verður rýnt í þau síðar.
október 2016 / ÁHB
Leitarorð:
Aegilops
•
Áskell Löve
•
erfðafræði
•
frærannsókn
•
grasafræðingur
•
Hjaltalina
•
Íslensk ferðaflóra
•
Íslenskar jurtir
•
jurtakynbætur
•
litningar
•
Packera
•
Poa arctica
•
Thinopyrum
•
triticum
•
Vermeulenia